Who we are
For over 20 years, Vast Electrical has been Melbourne's premier provider of electrical solutions. Our vision is to be the leading electrical company in Australia. There are no boundaries on the results we can deliver for our partners.
---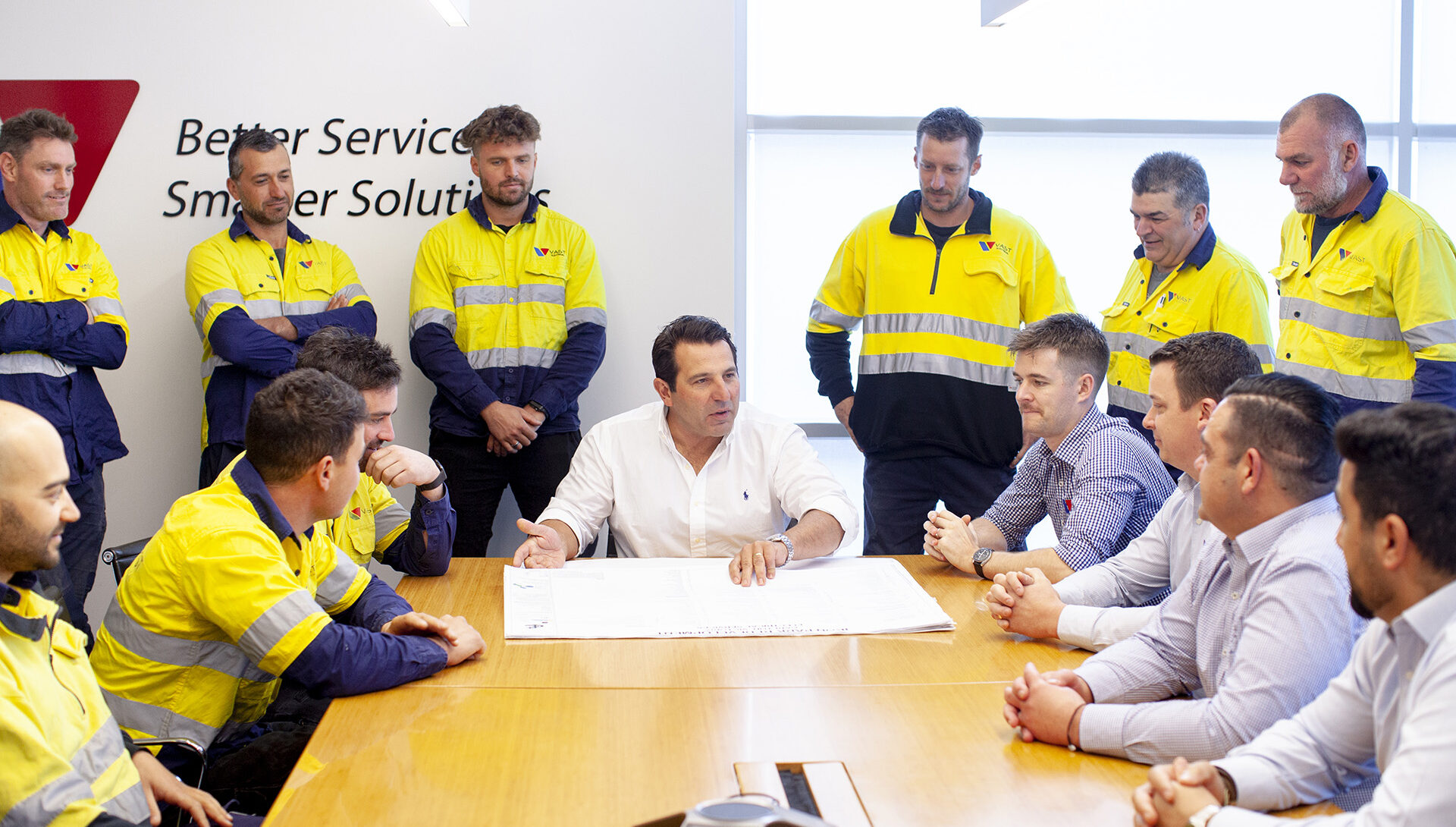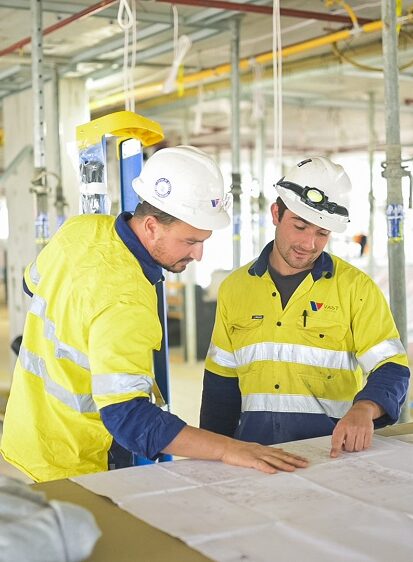 A partner you can trust to get the job done.
We build strong partnerships with builders, developers, construction professionals and end clients. We aspire to deliver defect-free projects every time and set the benchmark for service, quality, safety and reliability.
We get the job done on time, on budget and on spec every time. Our goal is to make builders look good, and we strive to be the best subcontractor on site.
Our flat organisational structure eliminates red tape that can slow down projects. Our key people on-site and at head office are empowered to make decisions.
Ultimately, you need a partner you can rely on financially as well as on-site. Our financial strength is a core part of our strategic focus, and stems from a robust balance sheet.
---
Our values.
These are the attributes and attitudes that drive us:
Our #1 priority is creating
a safe working environment.

We do what we say we will.

We love what we do and
take pride in our work.

We look for better ways to
deliver great outcomes.

We care for and support each other
so we can all be our best.

We respect each other and
celebrate our differences.
---
---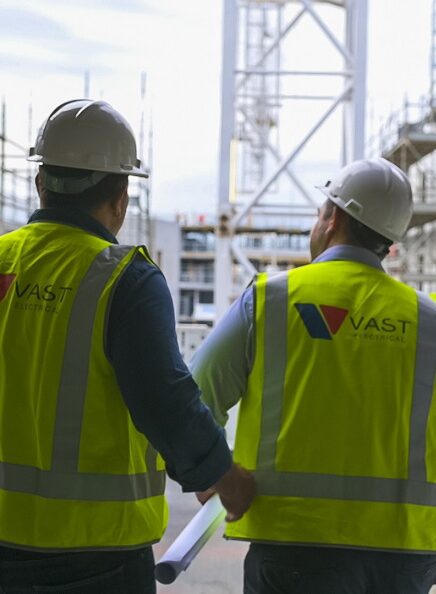 No boundaries.
The term 'no boundaries' means many things to us – but ultimately it embodies our commitment to do whatever it takes to deliver great results for our partners. If we need to work through the night, if there's an urgent rework required, if the project scope changes at the last minute – nothing stops us from getting the job done.
It also means we're not afraid to take on any project, regardless of whether we've done it before. If we believe we have the capability to get the job done on time, on spec and on budget, then we'll work out how to do it – and do a great job.

No boundaries sums up our ongoing commitment to safety, quality, reliability and innovation. These are core values that are never 'done' – they are benchmarks that we strive to be better at every day.

We've assembled an incredible team (which is more like a family). There are no boundaries on what they can achieve individually and together. We provide the support our people need to realise their full potential. And as we value a diversity of backgrounds and experiences, there are no boundaries on who can join our team.
---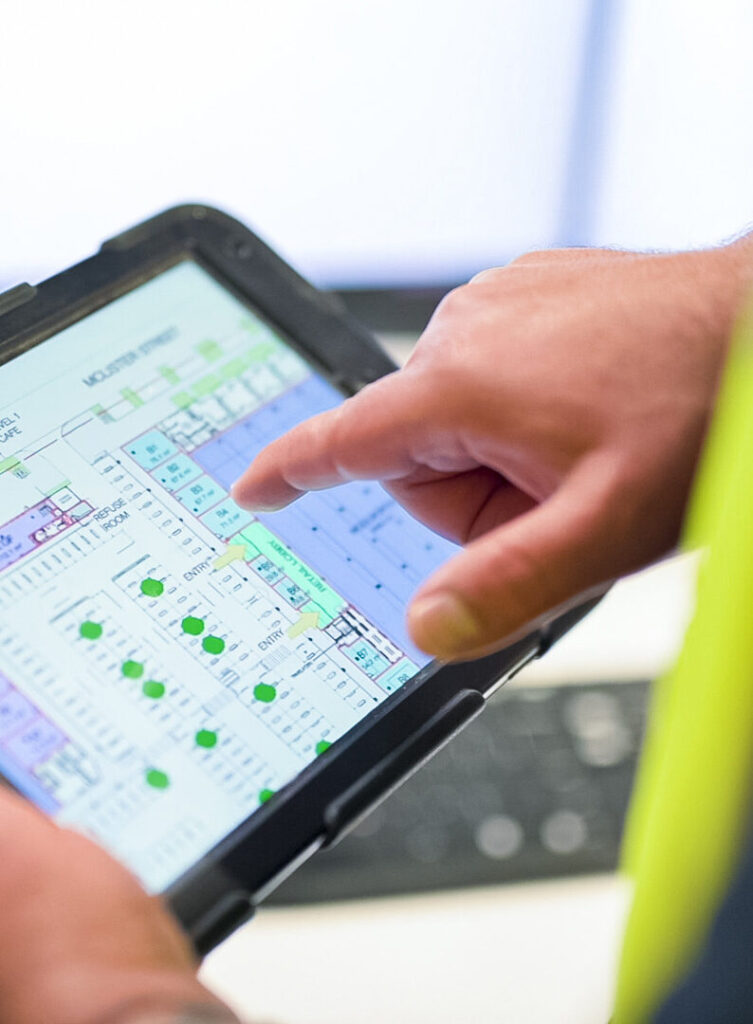 A better way.
We embrace innovative tools and processes that improve how we manage and report on projects.
Our customised construction and 3D modelling software provides real-time information on every aspect of a project, which our on-site teams update using iPads and mobile apps. This optimises project delivery, provides total transparency for our partners, saves time when issuing drawings, and gives on-demand cost or claims information.

Using the latest ISO Quality Management and construction software, our integrated Tier 1 processes support insightful decision-making by providing automated real-time project information in line with program and critical path activities.

Our quality systems go beyond simply meeting our contractual obligations; they are an integrated part of our processes.

Accreditations
• ISO 9001, 14001, 45001
• HSEQ Management Systems
• WHS Legislation
• AS/NZS
• TQCSI QHSE Code 2013
• VEDN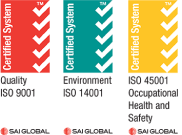 ---