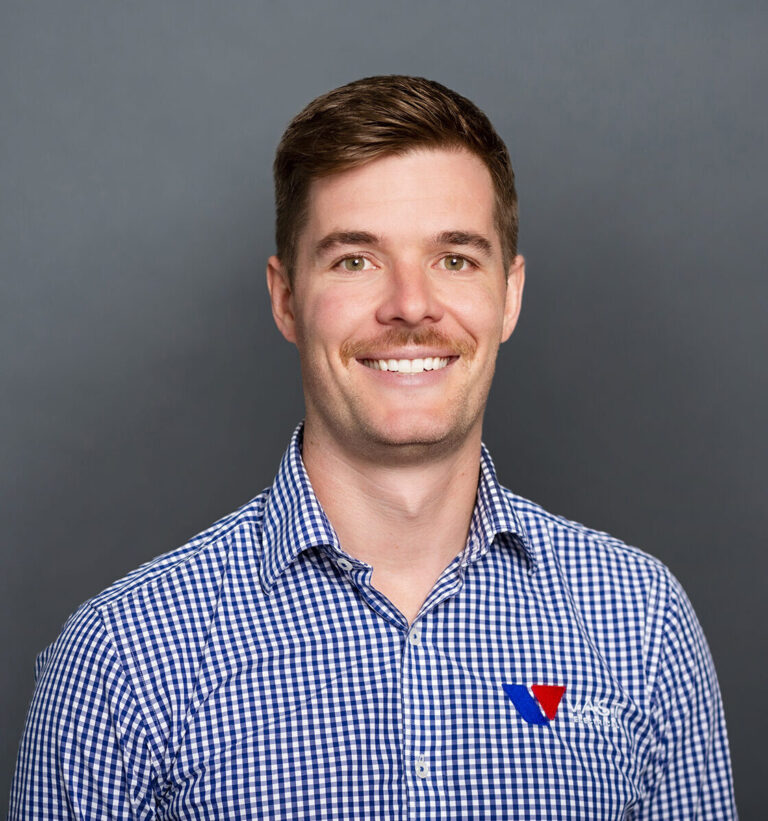 Six questions with…
Jarrad Preston
Estimating Manager
How do you describe your role?
I find innovative ways to deliver the best financial outcome for our partners and end clients while satisfying our obsession with quality. I'm focused on continual improvement and look to learn from every project.
What do you enjoy most about your job?
It's incredibly rewarding to work on projects that support healthy communities and have a meaningful impact on people's lives. Many of the jobs we're currently targeting are community-based government infrastructure projects, such as recreation centres and social housing through Homes Victoria. Not many firms have the relationships to deliver these kinds of projects.
What projects are you currently working on?
Northcote Aquatic and Recreation Centre: Working on the first green star 6 star aquatic centre in Australia with Kane Constructions has been exciting as well as challenging, with stricter guidelines meaning we must find innovative ways to deliver on time, on spec and on budget.
Whitten oval redevelopment: Building on our links with recreation facilities and the AFL (where we've been heavily involved in the IKON Park redevelopment), we've been excited to again work alongside ADCO on the early works of this project. We are also hopeful of securing the main works.
Queens bridge project: This exciting residential project is located at a nexus joining Melbourne CBD, the Yarra River, South Melbourne and the Arts Precinct.
What do you love most about working at Vast?
> A family culture with a great mix of skills, experience and backgrounds.
> A flat structure with no hierarchy. Everyone is on the same level. This reduces red tape and makes us more efficient. It also exposes our people to a wider array of skills and experiences than in other businesses.
> A clear company vision that we're all working towards; while everyone is individually accountable for what they deliver, we all pitch in to share the workload.
What does the future hold?
We have an exciting pipeline of work; our focus is to make that a reality. I'm excited to keep tackling new and exciting challenges as we continue to deliver great outcomes for builders, end clients and the wider community.
What's something that people don't know about you?
I love playing golf; I'm playing off 8, which is my lowest handicap ever. My favourite course is Hamilton island, and my dream course is St Andrews (where Cam Smith kept me up to all hours recently).
---